Raising The Standard Podcast | A Podcast For The Kingdom Man
Leadership, Mindset and Development for the Kingdom Man
I consider myself a lifelong learner and I am committed to my growth in all areas. I value personal development, however much of it comes from a skewed lens which focuses on self-centered strategies that borrow principles from the Bible while removing God.
As a Kingdom Man I am a committed disciple of Jesus Christ and believe that it is He that leads us into growth in all areas as He sets the standard for authentic manhood.
If you are looking to raise your game and you are committed to a growth mindset in all areas then this podcast is for you.
Welcome to Raising The Standard where the mission is clear: to call you as a Kingdom Man to Raise the standard in all areas of life. You are built to achieve greatness, overcome challenges, smash unbelief and chase excellence in everything you do. Just because you are a Christian doesn't mean you're weak. The world is wresting over masculinity and trying to define what it means for you to be a man. In a world full of noise my mission is to show you how Jesus sets the Standard for men.
Inside the Raising the Standard show you will learn how to optimize your life in the areas of Faith, Family, Fitness and Finance. You will end the struggle of which path to follow as you listen and learn without compromising your beliefs. We are a movement of kingdom men committed to raising the Standard.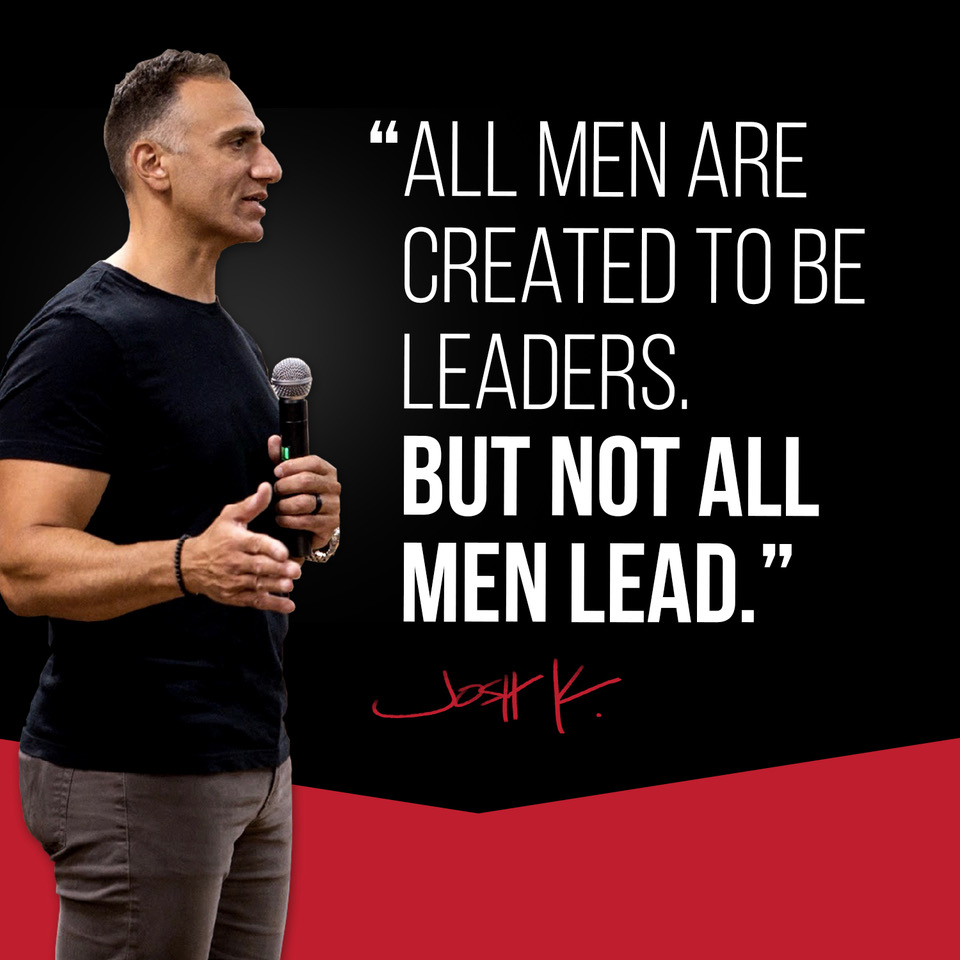 My name is Josh Khachadourian and I am your host and the founder of Standard59.com, I am also the author of the best-selling book The Standard: Discovering Jesus as the standard for Masculinity. I am a husband and father and I have been ascending the corporate ladder for the last 15 years. I live and work and real world, just like you
I am not defined by what I do for a living, and neither are you. Whether your white collar or blue collar…it doesn't matter. Out of all of my titles my first and favorite is a son, I am a disciple of Jesus Christ and a son of God. If that's you, regardless of how strong you are in your faith today then your in the right place.
I know you have a lot of choices of who you can listen to and follow. This is what I have observed and I hear from guys just like you.
Many Christian guys are facing an inner struggle, we have to wrestle with a lot of distractions and competing voices when it comes to issues of our masculinity and what it means to be a modern Christian man in today's world.
I want to share something with you. Jesus said take heed to how you hear- Another way to interpret the words of Jesus here (Mark 4:24) is "beware of what you listen to".
If you are a Kingdom Man you don't have the right to hit subscribe to just any voice that comes across your feed.
As believers we are called to a different standard and we play the game by a different set of rules. We don't cut corners and we live accountable to our creator stewarding, working and expanding our sphere of influence.
Our calling to lead can be traced back to Genesis chapter 1. The Lord's command to Adam in the garden was to; subdue, cultivate and keep the land.
Dominion is what we are created for, expanding our territory and possessing the land before us- this is our calling.
Listen to me carefully
All men were created to be leaders but not all men lead.
If you are a Kingdom Man and want to link up with other strong, powerful, like minded men.
Then it's time to raise the standard!
If you want practical actionable strategies that you can apply in your life today then hit that follow button and listen and learn as we dive deep into subject matter with a biblical perspective that will cause you to elevate your view and raise the standard in your life today.
You can listen, and follow the show on your favorite podcast app. Listen to the show on your favorite podcast platform HERE
Please consider leaving a review as I value your feedback and it helps get the show to more men.
You can also watch the video version of the podcast, plus get additional relevant and valuable content for your journey as a Kingdom Man on the Raising The Standard YouTube Channel. Subscribe and leave comments so I know whats resonating with you and what you would like to see covered in future shows.